All rights reserved. No part of this website may be reproduced or transmitted in any form or by any means, electronic or mechanical, other than for "fair use" as brief quotations embodied in articles and reviews, without written permission from the author.
The information provided in this website is designed to provide helpful information on the subjects discussed. This website is not meant to be used, nor should it be used, to diagnose or treat any medical condition. For diagnosis or treatment of any medical problem, consult your own physician. We are not responsible for any specific health or allergy needs that may require medical supervision and are not liable for any damages or negative consequences from any treatment, action, application or preparation, to any person reading or following the information in this website.
The intent of the author is only to offer information of a general nature to help you in your quest for emotional and spiritual wellbeing.
The information within this website is the author's personal thoughts and recollection of events at the time of writing, it is not necessarily the exact wording or description of situations and events that took place.
References are provided for informational purposes only and do not constitute endorsement of any websites or other sources


UK Brain Tumour Support:
Website, Facebook Page & Help line



Medical Safety, Injustice and Complaint Organisations
Action against Medical Accidents (AvMA) is the UK charity for patient safety and justice. They provide free independent advice and support to people affected by medical accidents (lapses in patient safety) through their specialist helpline, written casework and inquest support services.
General Medical Council Work to protect patient safety and improve medical education and practice across the UK
Care Quality Commission Monitor, inspect and regulate services to make sure they meet fundamental standards of quality and safety and publish what they find, including performance ratings to help people choose care.
Parliamentary and Health Service Ombudsman They look into complaints where someone believes there has been injustice or hardship because an organisation has not acted properly or has given a poor service and not put things right.
Monday to Friday, 9am - 5pm on 0808 800 0004
Call our 24/7 Helpline 01983 292 405
01454 422701
01908 867200
(aimed for those between 18-35)






Useful Information and Help:
DVLA Guidelines for assessing Fitness to Drive
Advice for medical professionals to follow when assessing drivers with neurological disorders. But helpful for finding out how long it should take to get your driving licence back with a tumour or other neurological disorder.
A simple solution to a tricky conversation
Enables travellers to discreetly identify themselves to staff to ensure tailored help and support. Available at most UK airports (details on Airport website)
A Painless Way to Organize Help. With the Help Calendar, you can post requests for support - things like meals for the family, rides to medical appointments, or just stopping by to visit.
Centre For Clinical Interventions
Various Cognitive Behaviour Technique (CBT) self help worksheets to help anxiety, panic, depression and distress.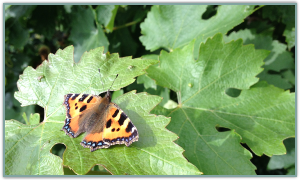 Click here for ALTERNATIVE HEALTH RESOURCES