ALTERNATIVE HEALTH RESOURCES


All rights reserved. No part of this website may be reproduced or transmitted in any form or by any means, electronic or mechanical, other than for "fair use" as brief quotations embodied in articles and reviews, without written permission from the author.
The information provided in this website is designed to provide helpful information on the subjects discussed. This website is not meant to be used, nor should it be used, to diagnose or treat any medical condition. For diagnosis or treatment of any medical problem, consult your own physician. We are not responsible for any specific health or allergy needs that may require medical supervision and are not liable for any damages or negative consequences from any treatment, action, application or preparation, to any person reading or following the information in this website.
The intent of the author is only to offer information of a general nature to help you in your quest for emotional and spiritual wellbeing.
The information within this website is the author's personal thoughts and recollection of events at the time of writing, it is not necessarily the exact wording or description of situations and events that took place.
References are provided for informational purposes only and do not constitute endorsement of any websites or other sources





Cannabis oil Information
Do research this fully as most cancers need a combination of THC and CBD to kill cancer cells, but some hormone driven cancers can be made worse with high THC oil
Cannabis Oil Use: Growing Phenom Appears Safe, Helpful in Brain Cancer
New Research Confirms Cannabis Kills Brain Cancer, NOT Your Brain
Rick Simpson provides the public with instructions on how to manufacture and use Hemp Oil medications
Cancer Institute Finally Admits Marijuana Kills Cancer Full Report from NCI Here
Facebook Groups
Glioblastoma Brain Tumor GBM4 and Cannabis Oil
Places that sell cannabis oil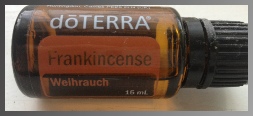 "The few survivors of terminal cancer have some things in common …
a willingness to change ... to embrace opportunities …
and they reconnected with a love of life ... or a reason to live."
- Ian Clive Dixon, 2018 .
In 2003 Ian was told he had terminal cancer with 90 days of quality life remaining ... and no hope of survival.