RESOURCES, BOOKS & ARTICLES,
PRACTITIONERS & PRODUCTS
THAT HELPED ME!


All rights reserved. No part of this website may be reproduced or transmitted in any form or by any means, electronic or mechanical, other than for "fair use" as brief quotations embodied in articles and reviews, without written permission from the author.
The information provided in this website is designed to provide helpful information on the subjects discussed. This website is not meant to be used, nor should it be used, to diagnose or treat any medical condition. For diagnosis or treatment of any medical problem, consult your own physician. We are not responsible for any specific health or allergy needs that may require medical supervision and are not liable for any damages or negative consequences from any treatment, action, application or preparation, to any person reading or following the information in this website.
The intent of the author is only to offer information of a general nature to help you in your quest for emotional and spiritual wellbeing.
The information within this website is the author's personal thoughts and recollection of events at the time of writing, it is not necessarily the exact wording or description of situations and events that took place.
References are provided for informational purposes only and do not constitute endorsement of any websites or other sources





My Alternative Brain Surgery must have list!
Homeopathy:
Arnica 200c - I put one tablet in a bottle of water and sipped regularly
Hypericum 200c
Phosphorus 30c - for after anaesthetic nausea/bloating
Plus Homeopathy kit for individual remedies
Arnica Cream (do not use near scar)
Ginger Tea bags
- amazing for nausea
Manuka or Raw Honey
- brilliant for a sore throat from surgery
A 'v' pillow
- you can fold it and rest your head between the gaps
A cuddly toy!
- so useful for propping up a part of your head, to compensate for the swollen areas.
Meditation CD's
I played Getting into the Vortex and iChill over and over. Plus your favourite music to relax you!
Stretchy clothes
- that you can pull over your hips
- for women, stretchy t-shirt and soft crop top bra.


My must have if you know you have a brain tumour, fluid on the brain or are having brain surgery: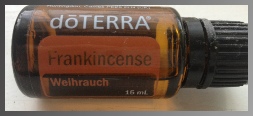 Click here for
SUPPORT & ARTICLES